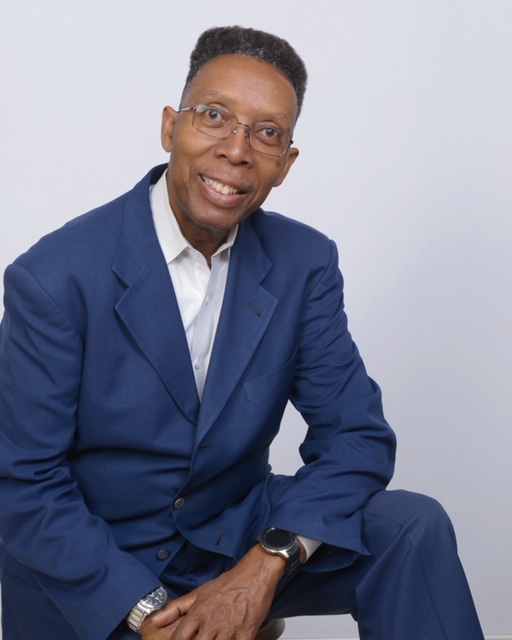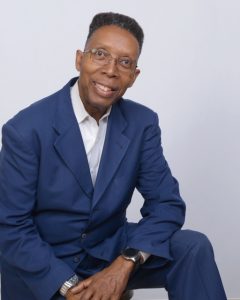 About the Senior Pastor
Dr. John Ringgold
is senior pastor of Bethel Church of San Diego, California since 1979. Bethel is a missions focused, education centered, bible and training church, with a family spirit and is engaged in developing the Bethel congregation, and its campus, as a 21st century ministry, located on six acres of prime land in southern California. He served as a full time assistant to the late Dr. Charles H. Hampton, his pastor and mentor, at Bethel Church form 1973-1979.
His formal education includes B.A. in Bible, 1973; B. Th. in Theology, 1974; M. Div; and PhD, degrees in Theology and Religion, 1975-1979 from Southern California Bible College and Seminary of El Cajon, Ca. Dr. Ringgold has taught Bible, homiletics, Greek, and pastoral theology at SCBC. He has done post-doctoral studies (non-degree) at Fuller Theological Seminary and independent research in Israel.
In 1994 he received from the Lord the powerful teaching on the "Hundredfold Harvest", a multidimensional bible truth that focuses on the four dimensions of Christian living and ministry. This teaching challenges believers to seek the fullness of God and Christ, and to reap the world-wide harvest of souls. He is the author of the "Hundredfold Harvest" study program and has also authored twenty other books and manuals.
With an apostolic anointing, he travels throughout the world preaching the gospel of Jesus Christ, leading souls to Christ, strengthening believers in the Faith, planting churches,raising up hundredfold leaders and believers throughout the Body Of Christ, and mentoring men and women as citizens and ministers of the kingdom of God. As a spirit-filled preacher and teacher, he has ministered as a gospel preacher in more than sixty nations.
Dr. Ringgold has been married to the former Miss Donna L. Hubbard for forty-four years. They are the parents of three children, John(Naz), Jacob(Brittaney), Jerusha, and six grandchildren, Joshua, Zion, and Zyel, Exodus, Annayah, and Ayannah. Dr. Ringgold also has a daughter, Regina and two grandchildren, Troy and Diamond, and four great grandchildren. They reside in San Diego, California.

His Ministry Website:  www.100fold.com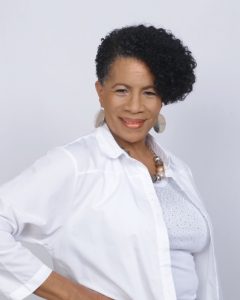 About The First Lady
Rev. Donna Ringgold
Rev. Donna Ringgold is a native of San Diego, California. She is currently the Director of the Center For Hundredfold Living whose purpose is proclaiming the message of Jesus Christ throughout the world, with special emphasis on Hundredfold Living. She coordinates all of the activities of the Center For Hundredfold Living which includes the ministry of Increase Publishing.
Rev. Donna is a member of the Bethel Baptist Church, of San Diego, California where she serves as First Lady for the past 40 years. She leads and prays with the Radical Remnants weekly, a contemporary, spirit-filled women's group, whose focus and purpose is interceding on behalf of Bethel Church. She leads the early morning Sunday Prayer assembly every Sunday at 6 am. Rev. Donna also leads the Women's Prayer Encounter once a month; teaching women how to pray effectively and she is the host and Chair of the Annual Prayer Conference.   Rev. Donna Ringgold was ordained in 2008.
She has done extensive travel in world missions and evangelism and has done international speaking, singing, and ministry in the following countries; Bahamas, Jamaica, St Vincent, St Lucia, Trinidad, Barbados, Guyana, Zimbabwe, South Africa, Mozambique, Ghana, Liberia, Nigeria, Kenya, Ethiopia, South Sudan, Israel, UK, Whales, Northern Ireland, Scotland, India, Cuba, Haiti, Sri Lanka, France, Uganda, Singapore, Thailand, Australia, New Zealand, Rwanda, Lesotho, Swaziland, Mexico, Switzerland, Italy, France, Bangladesh, China, Germany, Tanzania, and Dominican Republic, Panama, Vietnam, Cambodia, Laos and Nepal.
Rev. Donna celebrates 44 years of marriage to Dr. John W. Ringgold, Senior Pastor of the Bethel Baptist Church. She is the mother of three grown middle-age adults, John(Naz) Jacob(Brittany) and Jerusha. She is the proud grandmother of 7 grandchildren.
It is Rev. Donna's desire to see women grow spiritually and bring forth fruit to the glory of God. Rev. Donna's heartbeat is intercessory prayer and teaching women on the filling of the Holy Spirit. She believes that prayer will change you and change things.